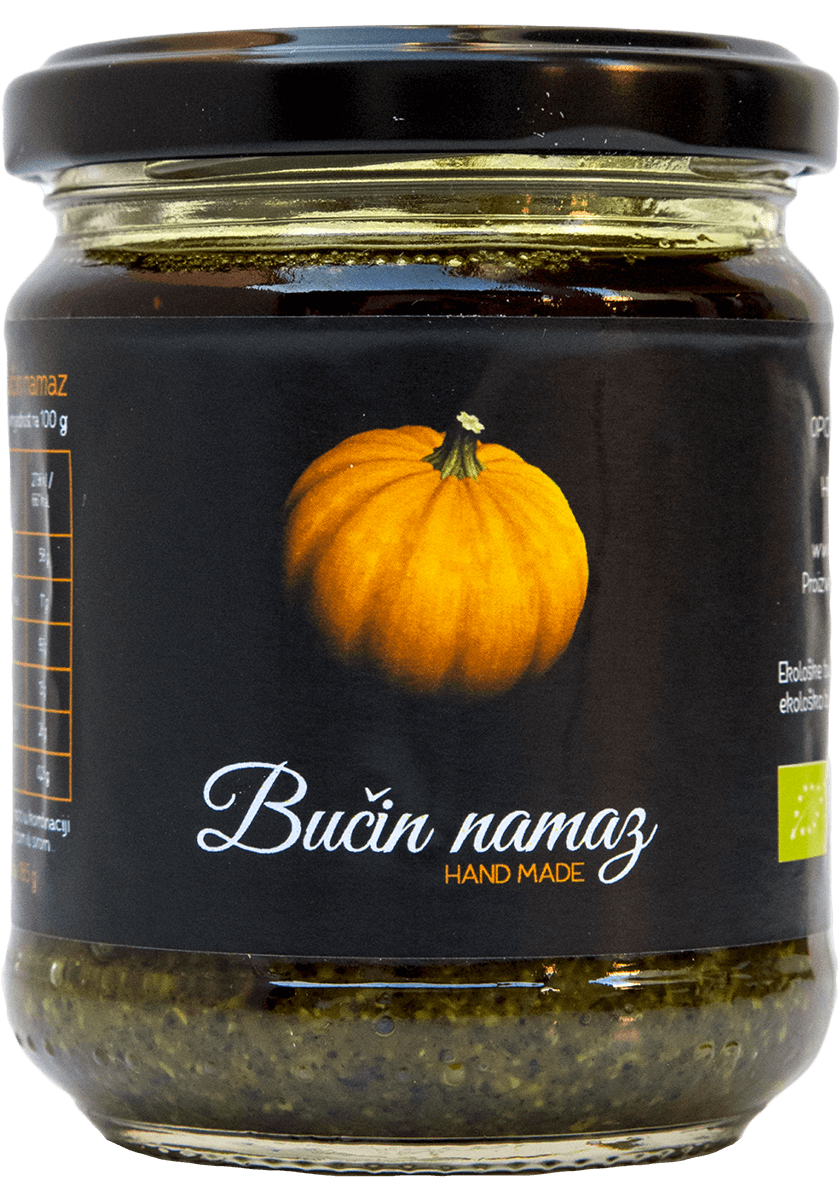 Pumpkin Pesto, 185g
Ecological product
---
Nutritional value per 100 g:
Energy: 2736 kJ (661 kcal)
Fat: 85 g; of which saturates: 1 g
Carbohydrate: 9,3 g; of which sugars: 1,5 g
Protein: 26 g
Salt: 0,20 g
---
Organic pumpkin pesto is obtained by cutting pumpkin seeds with the addition of pumpkin oil and salt. The seeds are additionally heated to completely evaporate the remaining 7 to 8% of the moisture. The ground dry mass is mixed and absorbs the oil very quickly, forming a unique mixture. It does not contain additives or preservatives. It is extremely healthy, rich with vitamins and minerals, of which magnesium, iron and zinc stand out. With a little creativity it can be prepared on its own or combined in a number of ways with meat, cheese, salads or pasta. It can be easily spread on bread and enjoy the distinctive taste of this healthy gastronomic delicacy.