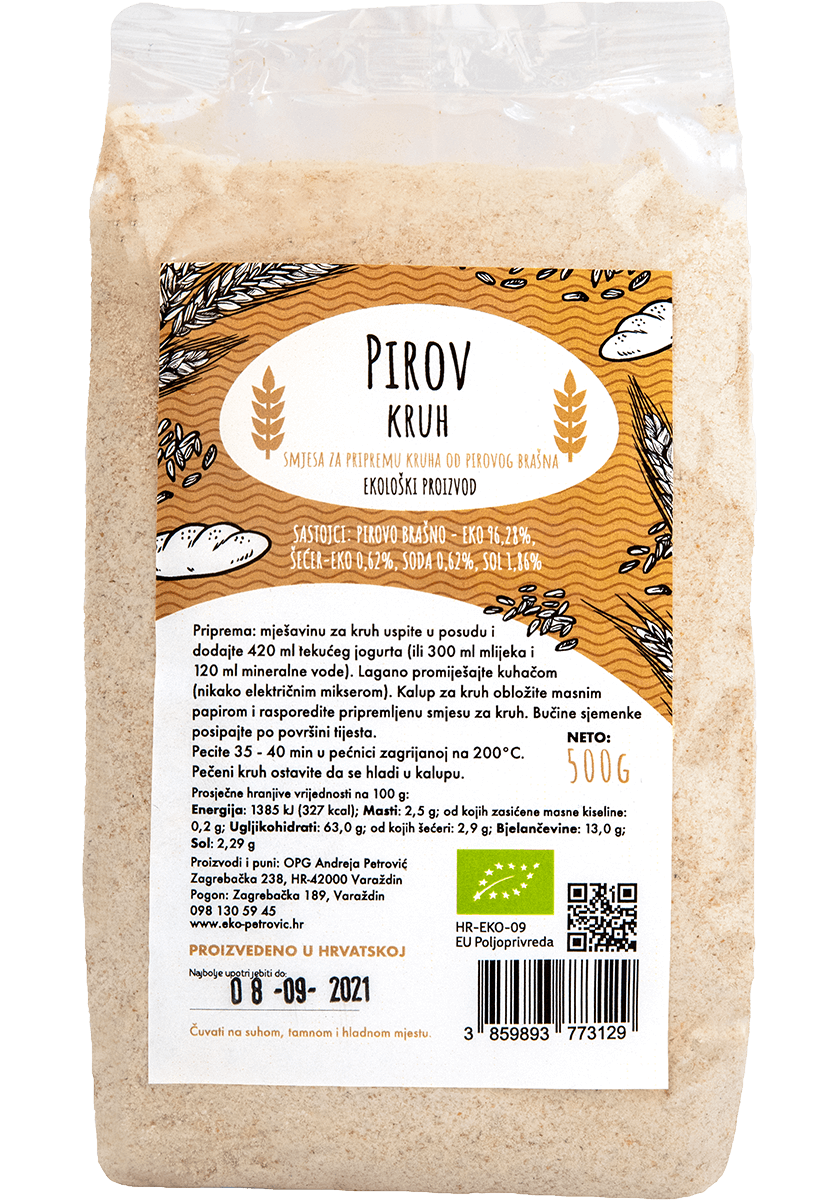 Spelt Bread, 500g
- spelt flour bread mix
Ecological product
---
Nutritional value per 100 g:
Energy: 1385 kJ (327 kcal)
Fat: 2,5 g; of which saturates: 0,2 g
Carbohydrate: 63,0 g; of which sugars: 2,9 g
Protein: 13,0 g
Salt: 2,29 g
---
This is yeast-free bread - perfect in consistency and looks nice.
Preparation is very simple.
All that is necessary is to mix the contents with liquids according to the instructions from the packaging, and bake.
Crust is tasty and crispy, but on the inside bread is soft and smells wonderful.
Ideal to serve in all occasions.