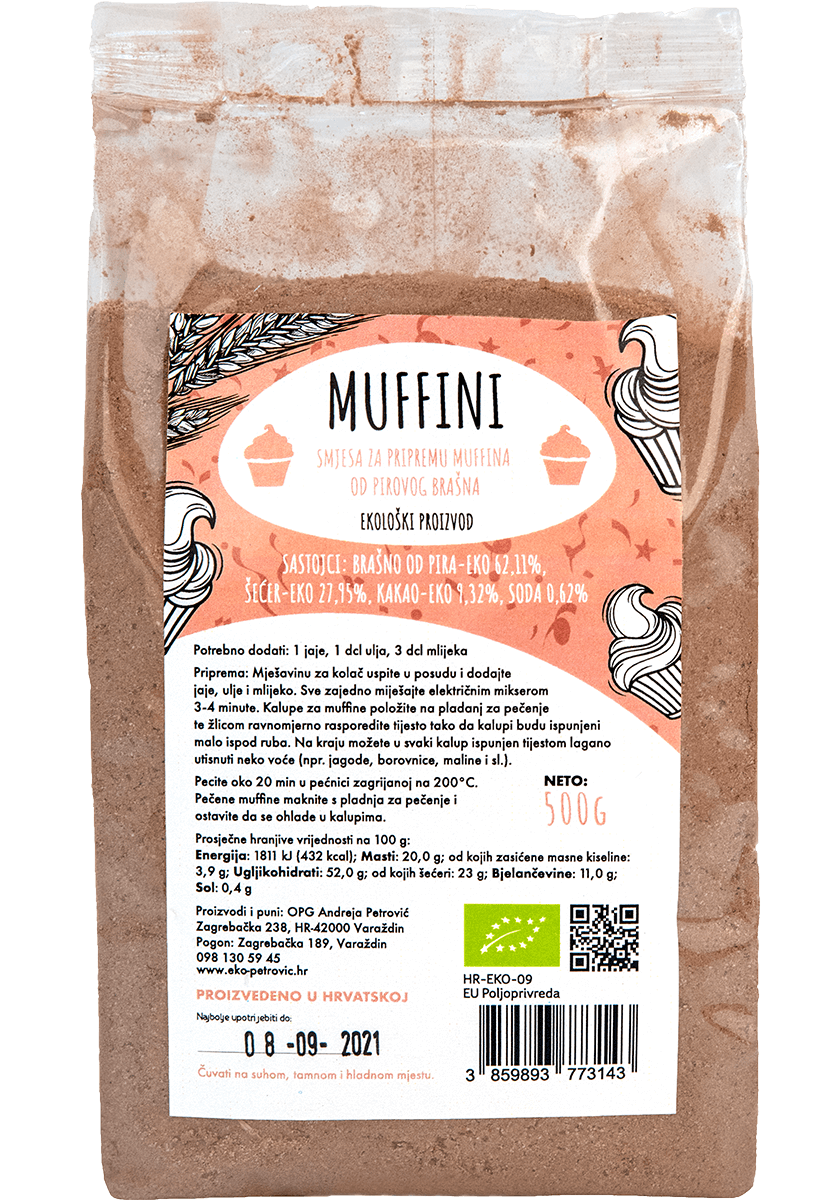 Muffins, 500g
- spelt flour muffin mix
Ecological product
---
Nutritional value per 100 g:
Energy: 1811 kJ (432 kcal)
Fat: 20,0 g; of which saturates: 3,9 g
Carbohydrate: 52,0 g; of which sugars: 23,0 g
Protein: 11,0 g
Salt: 0,4 g
---
These cookies are ideal for all occasions, very simple to prepare and quickly done.
They are the mixture of spelt flour from our own organic production and cocoa powder that gives them irresistible chocolate taste.
Product does not contain artificial colors, flavor enhancers, etc.
Packaging contents should be applied according to the instructions, and the end result is true chocolate fantasy.